Helping people solve IBS and SIBO for 25 years
Are you looking for a fresh approach to your digestive issues and health concerns? You're in the right place.
We are a team of fully qualified nutritional therapists and functional medicine practitioners specialising in IBS and SIBO.
We have helped thousands of people address their IBS & SIBO and live the healthiest and best life they can!

A Tailored Health Programme

The UK's Number 1 IBS & Sibo Clinic

Patient Care Team Available

Trusted & Recommended
We have developed a comprehensive and personalised IBS and SIBO programme with proven results that is designed to address your digestive health concerns.
IBS and SIBO Clinics specialise in finding and addressing the root cause of your digestive issues. We navigate thorough the complexities of your case and gain a thorough understanding of any contributory factors. We then create a unique and individual plan designed just for you. Your plan may include testing, supplements, dietary and lifestyle changes and our advice is supported with meal plans and clear easy to follow directions.
IBS and SIBO Clinics are a team of fully qualified and registered nutritional therapists and functional medicine practitioners specialising in IBS and SIBO.
We work within a functional medicine frame – meaning we work with individuals looking at their own unique health picture and not just symptoms …..We incorporate your medical history, family history, lifestyle, past and present diet choices plus genetic factors if appropriate to create a detailed timeline of triggering and or significant events that have led to health issues rather than only looking at symptoms.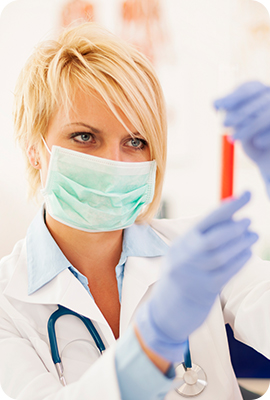 We are based in the UK and offer appointments in London, Brighton and Cheltenham plus all around the world via Zoom or telephone.
We have clients all over the world so your location won't be an issue if you want to book in and see us.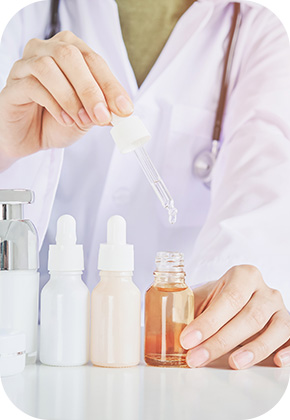 We consider your needs and deliver a 100% personalised programme tailored to you and provide you with your own unique customised plan.
We specialise in finding and addressing the root cause of your digestive issue, this is of the utmost importance as over 50% of cases of SIBO are chronic, meaning it will come back if we don't address the cause as well as the SIBO.
If you would like us to work with your therapist or gastroenterologist, we are happy to do so. But if not and you are one of our patients we have a private GP that we work with should you need a private referral for a prescription of Rifaxamin or Neomycin
Over the last 25 years as well as working with IBS and SIBO we have also worked with many other digestive and health problems including; Candida, Parasites, Gerd, Intestinal permeability – leaky gut, SIFO – Small Intestine fungal overgrowth, LIFO – Large Intestine bacterial overgrowth, dysbiosis, low stomach acid – hypo chlorhydria, Celiac disease, histamine intolerance, diverticulitis, Inflammatory bowel disease; Crohn's disease and ulcerative colitis, microscopic colitis.
We are also keen to keep up to date with recent research that shows links between the gut microbiome and health conditions such as food intolerance, chronic inflammation, depression, Chronic fatigue, fibromyalgia and skin issues to name a few.
Markers on our best stool test

Hi Olga, Thank you for the consultation today and thanks once again for the tremendous help that you've given me in my recovery from SIBO. As I mentioned, the treatment programme you have designed has already made a huge and lasting difference to my life. I'm enjoying the mental and physical health benefits of being able to eat fresh fruit and vegetables with confidence for the first time in many years, and my dramatically improved condition was recently verified by the big reduction in the SIBO indicators in my latest breath test. It is so reassuring to know that I am being advised by professionals who understand what they are doing, and really can help to alleviate a lifetime of suffering and pain. Particularly after having been told by my GP that my chronic digestive problems are just something that I would have to learn to live with. Please do use this feedback in any way that you feel is appropriate. By all means, quote me J Looking forward to seeing the details of the next steps, and finishing the job! Best wishes,

It was lovely meeting you today, it was like a breath of fresh air speaking to someone who understands my digestive issues and I found the session very helpful and informative.

I wanted to thank you Olga for your patience and help in this journey. This have been incredibly tough for all concerned but we had absolute faith in you once we saw the fruits of the first 10 days. I am grateful for your professionalism and passion to help others beat SIBO and IBS. You are a credit to your profession and I just wish the NHS would step up and learn from amazing professionals such as you. Thank you Thank you Thank you​

9 days in absolutely no symptoms, since taking grapefruit seed extract I've had no burping or bloating. My stomach feels amazing, going everyday if not twice to the toilet, and normal soft stools. Im actually so amazed how well I've done so far not even craved food or been tempted to eat. This could be a game changer for me for my gut healing​

Quick update: My tummy has come on miles! I'm starting to eat lots more foods with no problems and feeling a whole lot better in myself! It's been like this for almost a month! So thankyou, thankyou, thankyou for all your help!!!

It is an indescribable relief to have some control over the headache I've had for 17 months. When you mentioned histamine I didn't think it could be that causing it as I don't get flushing, skin probs etc but this diet has made a massive difference. I just wanted to say a huge thank you for your knowledge and making the effort to think what the problem could be. So many doctors I have seen have not bothered. A huge thank you, from myself and the children who are as delighted as I am that I'm not constantly suffering with a headache now.
Overcome your ibs and sibo with a step-by-step plan!
Book an appointment with one of our experts
Pick the time, day and therapist to start your healing journey.
Thousands of people have already been treated by our qualified functional medicine practitioners
Discover our recent posts
This is a common question and there is no fixed answer. At the moment there are about 5 different SIBO diet choices that can be used to manage symptoms. FODMAP, SCD, SIBO Specific, Fast Track and the Bi-phasic. The diets themselves are not a treatment for SIBO as diet alone cannot get rid of SIBO. That is, of course, except for the elemental diet which is a special liquid diet followed for 2 to 3 weeks – it simply feeds you but starves the bacteria…
The main symptoms of SIBO are Bloating, Diarrhoea and or Constipation, Flatulence, abdominal pain and cramps and in some cases reflux, nausea and fatty stool. In fact research shows that SIBO is responsible for up to 84% of cases of IBS. SIBO is a complicated condition and is also known to be a factor in fatigue, prostatitis, acne rosacea, restless legs, joint pain, weight gain or weight loss, rheumatoid arthritis, fibromyalgia…
A good lab will actually test for both Hydrogen and Methane at the same time.
I have seen many negative hydrogen but methane positive breath tests so it's really important to test for both so that SIBO isn't missed…